Best Of The EP/LP Show 2014 Part 2 (Jazzysoul radio)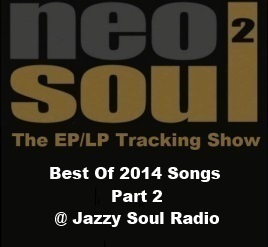 Dedicated in providing the best music you never heard for our audience as an alternative to mainstream music.
Our goal is to help emerging unsigned and independent artists, bands, to connect with opportunities to increase their exposure through the internet radio show Best EP/ALBUMS tracks from 2014 also going back to Albums from 2009 - 2013 all in the mix.
Just playing my part in making a difference to reduce the stigma attached to Soul, Hip Hop, R&B, Jazz, Gospel and other ethnic music genres by playing quality music you want to hear not you have to hear.